Aug 29
Far and away the funniest and most enjoyable film of the year, bar none. I haven't laughed like that in years, and it's down to two things: writer/director John Michael McDonagh's vicious, yet well-observed script, and lead Brendan Gleeson's towering performance. The film at times veers pretty close to Father Ted territory – almost surreal characters mixed with humour so un-politically correct even the EDL would shriek – but as a whole it's an awful lot more shrewd (and the humour blacker) than it seems at the start. Guarda cop Gleeson investigates a murder on the sleepy west coast of Ireland, which turns out to be connected to a drug smuggling operation led by Liam Cunningham & henchman Mark Strong. But it's when FBI man Don Cheadle arrives to lead the larger investigation that Gleeson's ascerbic nature has consequences – his rampant racism for starters. But is Gerry Boyle really the one-note character he initially seems?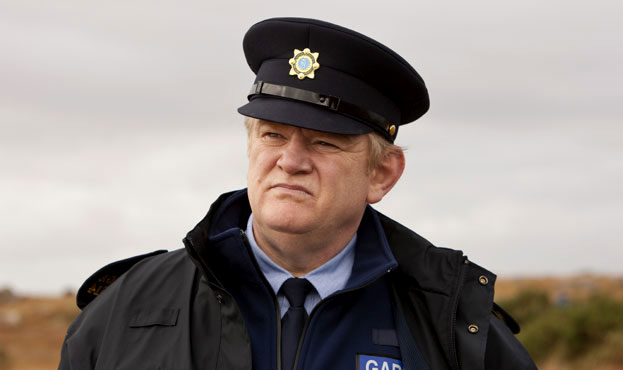 The bad guys lose, the good guys win (notably after a totally ridiculous Western shoot-out), but not as you might expect, and it's to McDonagh's credit that your expectations are screwed with from start to (literally) finish. Gleeson's Boyle is a whore loving, drug taking, racist slob, who'd rather bark complaints about his coffee and steal drugs from dead joyriders than follow orders. Yet his sense of integrity and natural justice is far more solid and true than any of his colleagues – bend and break the rules he may (particularly in his friendship with an IRA gunrunner), but he does know how to get the job done. It's difficult to do the subtle humour justice, nor the way in which it succeeds in transforming a bog standard buddy movie into something very special indeed.
I haven't really mentioned Don Cheadle yet, largely because he's little more than a device for Boyle's character development. Trotting around the sleepy Irish community in which he finds himself, he too (but unintentionally) causes the same offence we call Boyle out so easily on, with equally amusing results. But he's not alone in brilliant support – Mark (what film isn't he the baddy in?) Strong's turn as a philosophising drug smuggler has to be seen to be believed. Taken together they comprise a complex film masquerading as slapstick comedy – by far the most intelligent comedy I've seen in years. But at the end of the day it's Brendan Gleeson's show – he doesn't just chew up the scenery, he devours the entire set. Admirably executive produced by Cheadle, it's the sort of film you could never get out of the US. Gleeson should get award after award for this, whilst McDonagh has no doubt an even brighter future.
9/10